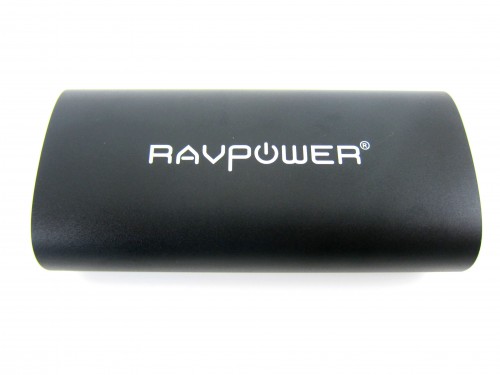 RAVPower Portable Charger 6700mAh External Battery Pack Full Review
by: Dave Judy

We have all had the experience where we are halfway through the day and we see the dreaded flashing low battery indicator. Then our phone decides it needs to start telling us what to do. "Plug me in!" Sometimes we can feel like Captain Kirk on the Enterprise, screaming desperately at Scottie, "More power! I need more power!" This is where the RAVPower Portable Charger 6700mAh External Battery Pack comes in to save the day.
Let's face it, we now live in a connected world and with mobile device technology and our ever-increasing mobile applications we are making more demands on those devices. We want them to be connected at all times with endless push notifications, GPS tracking, texting, videos, social media updates, and our need to take a hundred selfies and share our signature Blue Steel look across all the popular social media platforms. All this connectivity can drain a mobile battery in no time at all.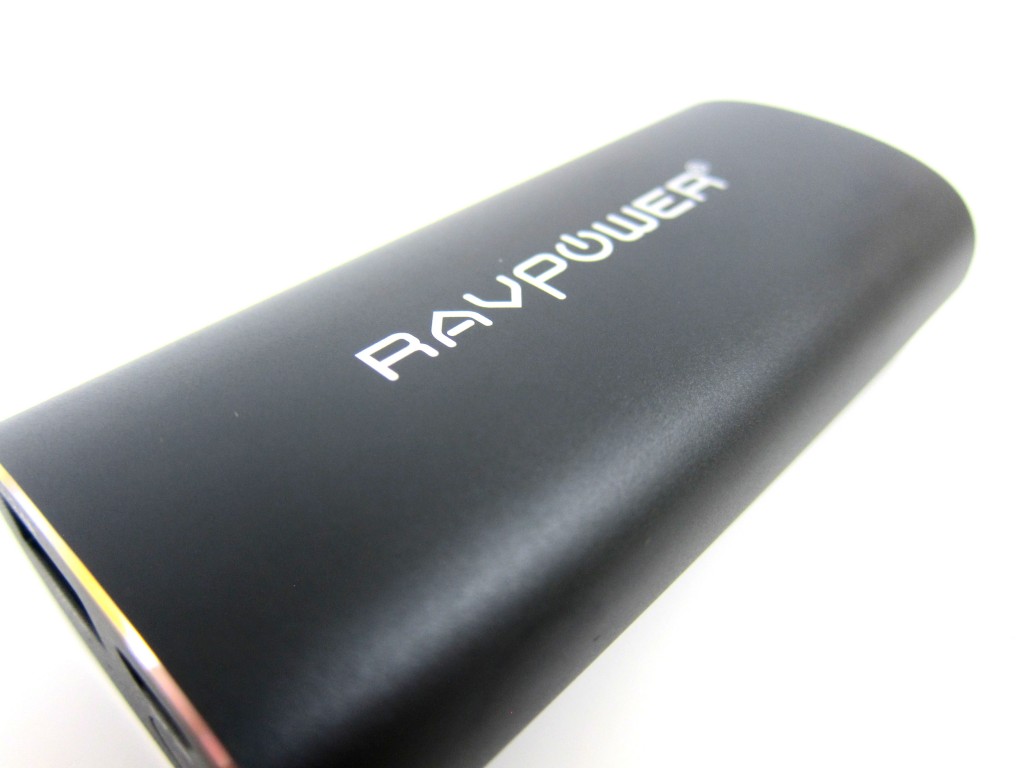 Overall Size
It's almost humorous when you consider how many battery bank models there are available. Some of the smaller units are the size of a lipstick case (2600mAh) and are perfect for that on-the-go person that just needs a few more minutes of extra power. The RAVPower 6700 mAh is a nice blend of small enough to be portable and yet big enough to fully charge most devices. The RAVPower 6700 mAh fits in the palm of your hand and has a very sleek finish and stylish shape. It is less than the width of a deck of cards and just a little thicker. Yes, it is larger than many of the smaller units available, but its performance is impressive enough to overlook its slightly larger size. It's definitely something you can drop in a front pocket and not worry about.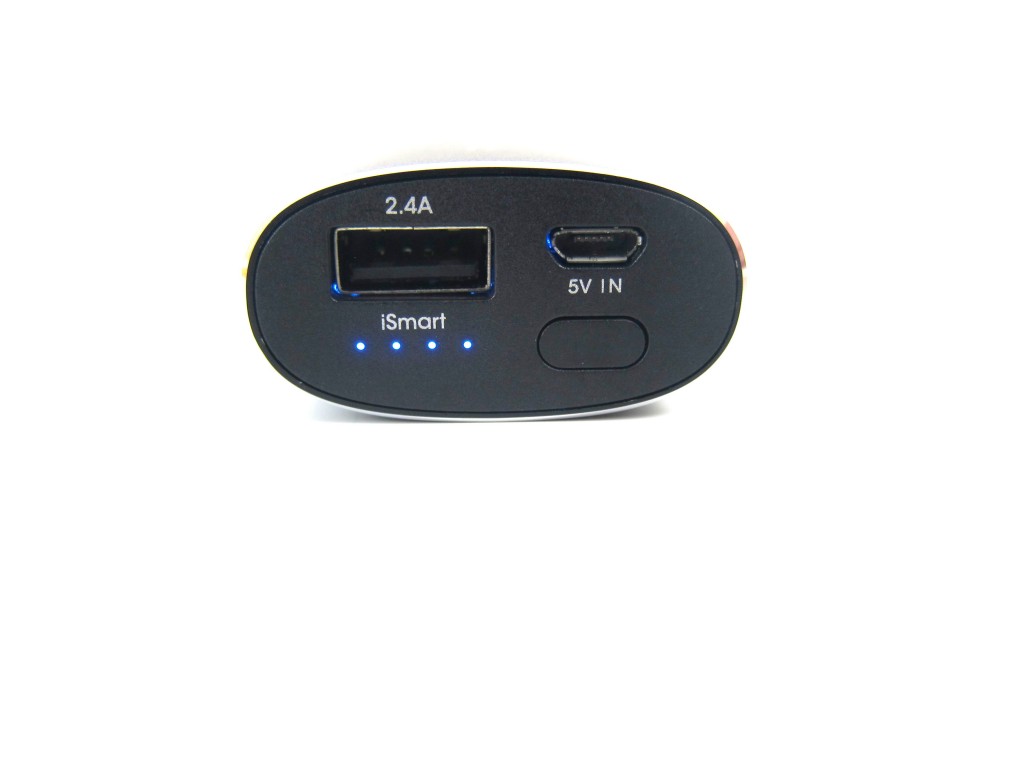 Power
This unit is a 6700mAh battery bank unit. For those of you that are not familiar with the term mAh (milliamp hours), it is a number that shows the amount of power a battery can store and how long it will run before it needs to be charged. The higher the number the better the unit will perform. Many of the units that are sold start in the 2600mAh range and will at least give you a quarter to a half charge on some devices. We tested some of these units and found them to be weak and unreliable. Personally, if I am going to carry a charger I want one that I know will work, has plenty of power, and is still portable. The RAVPower 6700 mAh will do just that and then some.
Compatibility
I tested this unit on multiple devices and it fully charged each one with no issues at all. This unit has something called "iSmart charging technology" and it says that it "charges faster and smarter than other comparable units. The RAVPower unit will automatically detect and deliver the optimal charging current for any connected device, ensuring the fastest and most efficient charge." In our test we would have to agree that this is in fact a very true statement and the unit performs exceptionally well in this respect. We tested the units below.
Mobile:
I tested two mobile devices (Moto G and iPhone 5) and was able to get two full charges with even a little juice to spare on each.
Tablet:
I could get near a full charge on an iPad mini but never really needed to run it that long, even on the full-size iPad.
The RAVpower unit is just a good unit that will charge whatever device you want to plug it into. It has a very good design and looks nice just by itself. The size is in the middle range but on the larger size of a pocket unit. The RAVpower has a LED indicator so you don't have to guess at the power level on it, and it will recharge fairly quickly when it is low on backup power. It doesn't have any issues with devices as far as we can tell, and the overall reviews of the unit are outstanding.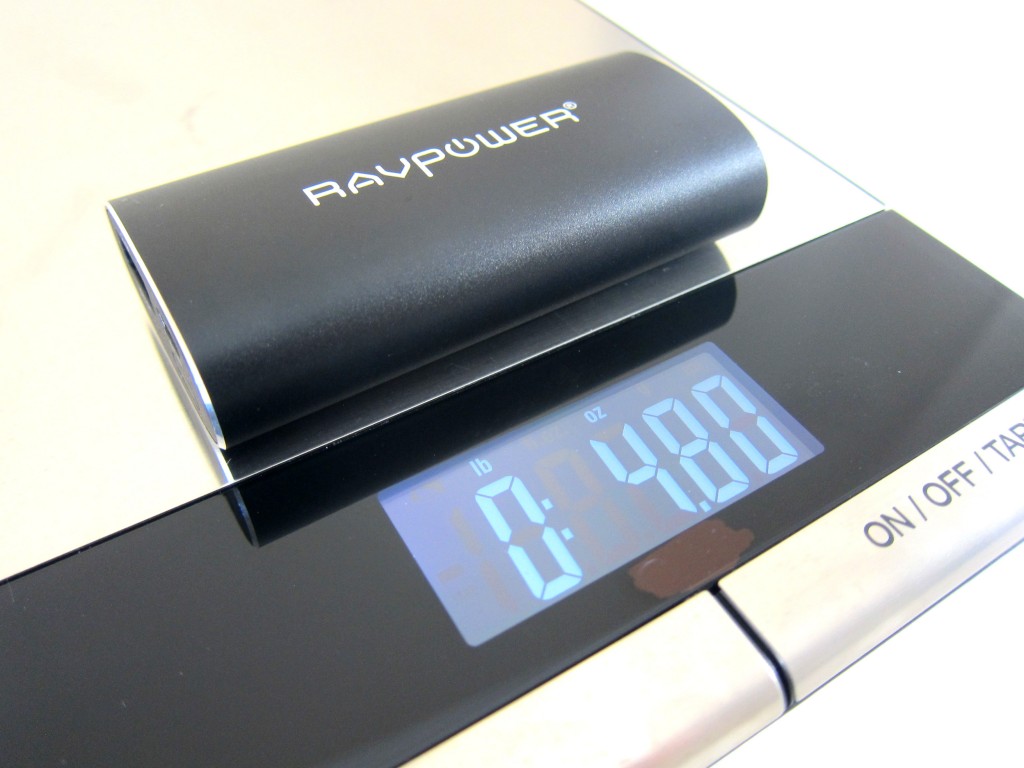 The demand to have this extra power is most noticeable when you look at the sheer volume of battery backups that are available to purchase online. Some units attach to your phone, while some are the size of a small construction brick and can literally jump start your car. Others are so small they can go anywhere but offer little power to recharge your device of choice. We were looking for a power bank that was in the Goldilocks range, you know … just right. We will spare you the gory details and say that this unit was at the top of all the models we tested and even has a big brother that is equally as good if you need a little more power.
PROS:
Small and portable

Will charge a mobile phone two times easily

Compatible with most devices

Looks great
CONS:
Recharge time is a little long
BOTTOM LINE
If you have a phone, sometimes you just need a battery pack to work and to be able to fully charge your phone in a short period of time. This portable charger is a reasonable size and looks really good but is not the smallest unit you can buy. If you need to do really demanding recharges then you will want to buy a larger unit that you can carry in a bag.
<script type="text/javascript">