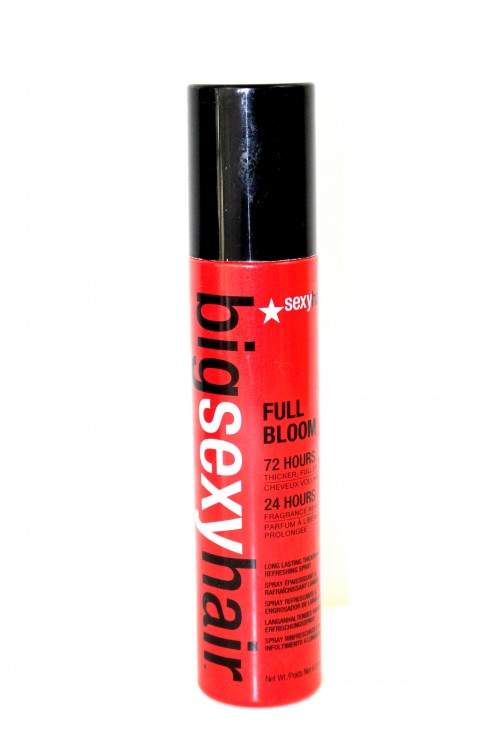 Big Sexy Hair Full Bloom Volumizing Spray
How did your blowout turn out this morning? Lots of volume, only to fall flat as soon as you walk out the door?
Let me introduce you to my new favorite product: Big Sexy Hair Full Bloom volumizing and refreshing spray. It gives you tons of volume with a refreshing floral/fruity scent. Product specs say that you can get 72 hours of volume with 24 hours of scent. In my lifestyle I tend to need to wash my hair every other day, so I get at least two days of volume. The next day I just gently massage my roots to refresh my style.
You'll notice the floral/fruity scent every time you touch your hair. I find that this lasts until I shampoo again. Just be careful that you don't smell your hair too much in public, or people might think you're weird (only us ladies would understand).
To use this product you just need to start out with freshly washed and towel-blotted hair. Spray about 10 pumps and work into your roots and ends. I always start my blowout with my head upside down to get max volume. Finish up with flat iron touch-ups on the ends and you are ready for a full day with big, sexy hair.
PROS:
72 hours of volume
24 hours of scent
Fragrance-release technology
Thermal protectant
Weightless on the hair
Humidity resistant