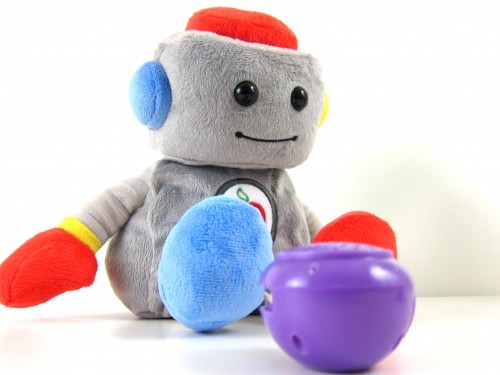 TROBO, the Storytelling Robot
Full Review by: Brent Collins
A toy with humble beginnings and an ambitious future.
Who doesn't love a story that tells how an enthusiastic pair of entrepreneurs have an idea and through sheer will and determination bore an idea into existence? TROBO has had such a beginning, and thus far it is on track to do well as an entertaining, scientific, storytelling robot. The founders, Chris Harden and Jeremy Scheinberg, launched a successful Kickstarter campaign, where they raised over $60,000 to help jumpstart their little robot's power supply. I had the pleasure of being a part of that Kickstarter process and was delighted to be one of the first people to get a production version of the little guy.
Like most inventions, we are of course seeing a very early stage in its design and engineering evolution. The toy itself is fantastic in its whimsical design, colorful look, and soft, huggable feel. The original TROBO was just called Trobo but they have since created two characters. A female version named Curie and a male version named Newton are both equally well designed and covered in playful, bright colors. The toy captures the essence of its core robot look and feel while still managing to have a very teddy-bear-like appeal. When you see the toy you just can't help but want to pick it up and play with it.
The packaging for TROBO is so well designed for a first-run edition (with the exception of a minor error on the back). The box is actually impressive in itself with a solid blend of information and elegance, but still looks fun for kids. The packaging uses the same color schemes as the toys with some added flash of semi-metallic colors. They even took a large side section of the package and individually listed all of the Kickstarter contributors individually.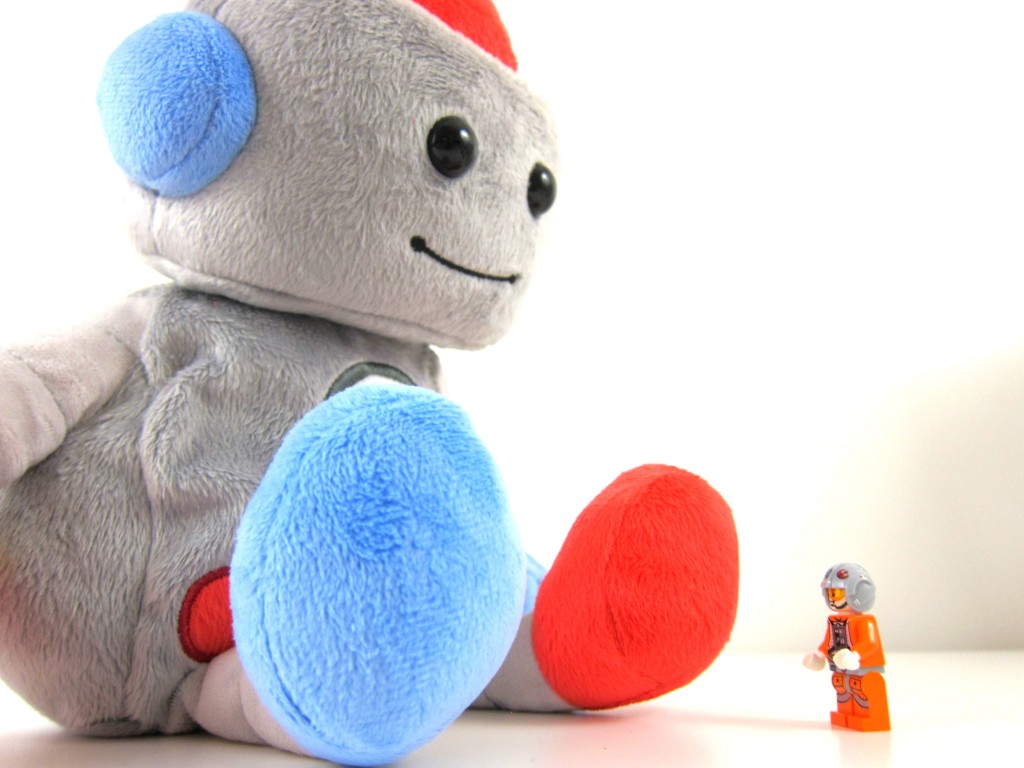 The app and Bluetooth would be considered a little underwhelming if this were a full production item from a major corporation that invested millions, but you have to consider that this is a first run of the toy from savvy entrepreneurs with a mission to help educate kids. The app for iOS that I used was easy to download and install on my iPad Air 2 and the actual setup was a breeze. We used the included story about the feeding habits of a shark. I couldn't help but feel that the content was an odd choice for a first look at the world of TROBO. My wife, who is a border-line vegetarian and is an animal lover, was shocked to be asked to feed a shark a big slab of whale blubber and other cute little fish. Shocking at first, until you are reminded that this is a tool for science and education … sharks do eat fish.
The Bluetooth speaker is loud enough to hear while still inside the stuffed toy and does connect with no issues. The speaker itself sounds good but the voice and the corresponding reading of the story were a little on the clunky side and certainly have room for improvement. The two components work nicely together as you advance the story and listen to the corresponding reading of the on-screen text. The application asks you to help TROBO solve some on-screen puzzles to advance the story, all of which functioned perfectly.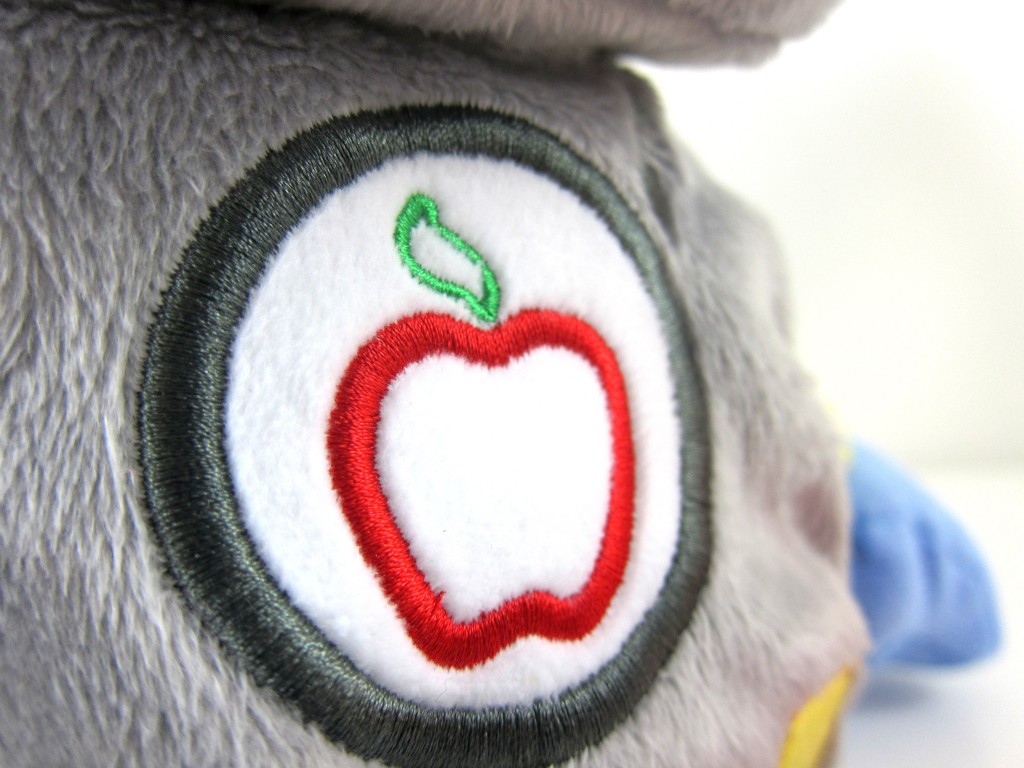 Overall the toy is a great option for a child to learn and explore some great science subjects. TROBO has several story options available with a wide range of exciting subject matter (at a small additional cost). Like all new inventions you will no doubt see improvements and upgrades that will allow the toy to grow and expand into an impressive teaching tool that informs and educates. TROBO is off to a great start and we can't wait to see where it is in a few years.
PROS:
Cute, whimsical, and colorful design
Two model versions available
Exceptionally nice packaging
Bluetooth is flawless and offers a good sound
Setup is easy and had zero issues
BOTTOM LINE

TROBO as a well-packaged, stuffed toy is near worth the cost to purchase, but it has an added Bluetooth speaker and great learning-based missions to help teach children STEM-based subjects. If you buy one you will enjoy it, but it has some room to grow.
Trobo the story telling robot... Great educational toy for children.
toy review