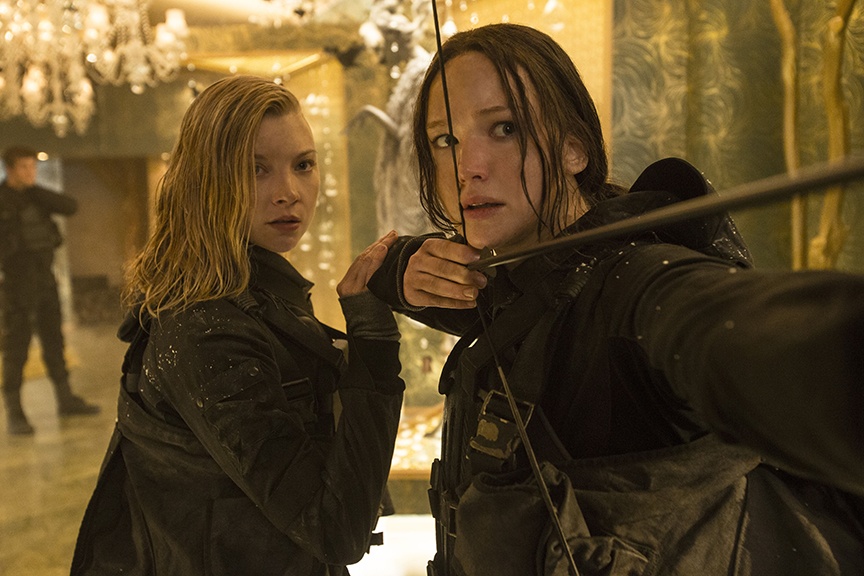 "The Hunger Games: Mockingjay Part 2" Review
Jennifer Lawrence's epic, fantasy novel series comes to an explosive and bloody end in the second part to the 3rd book series/4th in the film's case: "Mockingjay part 2." After Peeta's brain was scrambled by President Snow, Katniss launches the rebel forces in a full scale assault on the Capitol in order to end Snow's murderous reign. They're assault leads them into the most lethal and dangerous obstacles set in the Capitol's limits by Snow; killing as many rebels before Katniss launches her final arrow to kill Snow. "Mockingjay Part 2" catapults the characters we've known and grown with over the past 4 movies into Hell itself. The futuristic death traps and battle scenes grip you with images of beloved characters suffering gruesome deaths, building anticipation and tension as the final confrontation between heroine and villain culminates.     
Donald Sutherland, Julianne Moore and Josh Hutcherson nail their characters with excellent performances, gripping violence and shocking deaths continue to keep viewers intensely engaged. However, Katniss and her teams proximity to the "main action" comes off as confusing, and sometimes, ambiguous until someone on the screen clearly tells us otherwise. While it feels like a proper finale that ties up all loose ends and unresolved character issues, the consistency of the action doesn't make this finish as grand as we all thought it would be. The pace takes it's time getting into gear, but once it does, you're invested and enthralled enough to feel the true emotional depth and weight of the horrors of this film's war torn universe and it feels tremendous.
"The Hunger Games: Mockingjay Part 2" Review