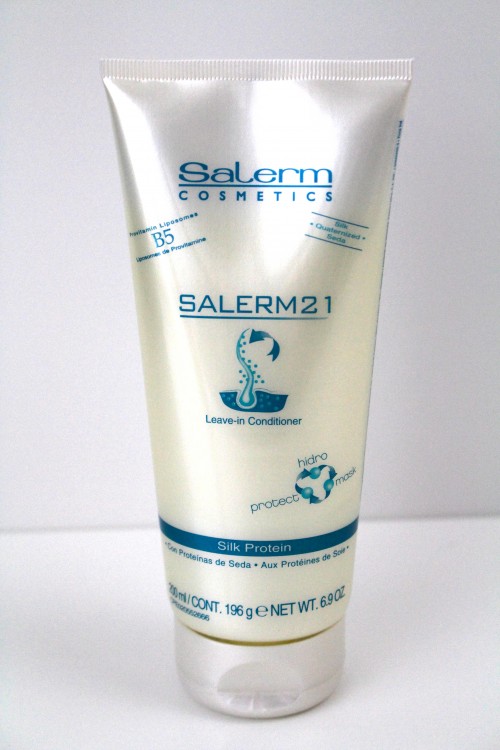 Salerm 21 Silk Protein Leave-In Conditioner Full Review
by: Sharon Judy
Can I say that this is one of the best conditioning products I have ever used?
Well, maybe because Salerm 21 Silk Protein Leave-In Conditioner has so many uses in this one tube! It is a leave-in conditioning treatment, using only a pea-size amount. This will also protect your hair from chlorine and seawater by adding a quarter-size more to your damp hair before getting in the water. Use it as a deep conditioning mask by shampooing and then adding a quarter-size amount to damp hair, cover with a plastic cap, and then get under a dryer or a hot towel. This product will leave hair super shiny and so soft. Living in Florida, hair tends to get pretty frizzy in our heavy humidity. This is the only product you'll ever need to make your hair Florida-ready.
I am a hairstylist and have used this on every type of hair without it weighing the hair down. I can do a complete blowout on any guest and leave them looking like they have had a flat iron service as well. I love using this on a fresh set of highlights or a color service. It hydrates and fills the hair with silk proteins because of its chemistry makeup and pro-vitamin B5 for stronger, renewed, shinier, and silkier hair.
PROS:
Protects against sun, heat, chlorine, and saltwater
Creates bouncy curls
Leaves hair shiny
Delicate floral scent