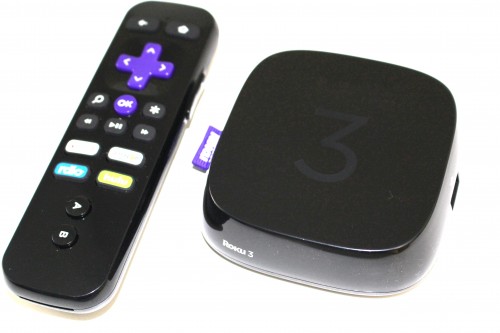 Roku 3 media-streaming box full review

The latest model of the Roku 3 was the replacement for Roku 2 XD and retails for under $100 at most retailers. It's humorous how many companies are trying to get into the streaming media device market these days. It's very hard to navigate through all the hype and propaganda to figure out what unit is the best value for the money. There is a wide range of features available that include basic streaming devices and the more robust services like the Roku 3.
The new Roku 3 has some improvements on the inside and the outside from its previous predecessors. The hardware has been upgraded with a dual-band WiFi for greatly improved range and performance. The unit is the first to have an Ethernet and USB port for external storage. The profile of the actual Roku 3 box is smaller and more compact than previous models and that of some competitors. Thankfully they have added some weight to the bottom of this unit so it manages to stay in place a little better than previous models. The look is compact, if not a little on the kiddish side, with its smaller shape and purple accents.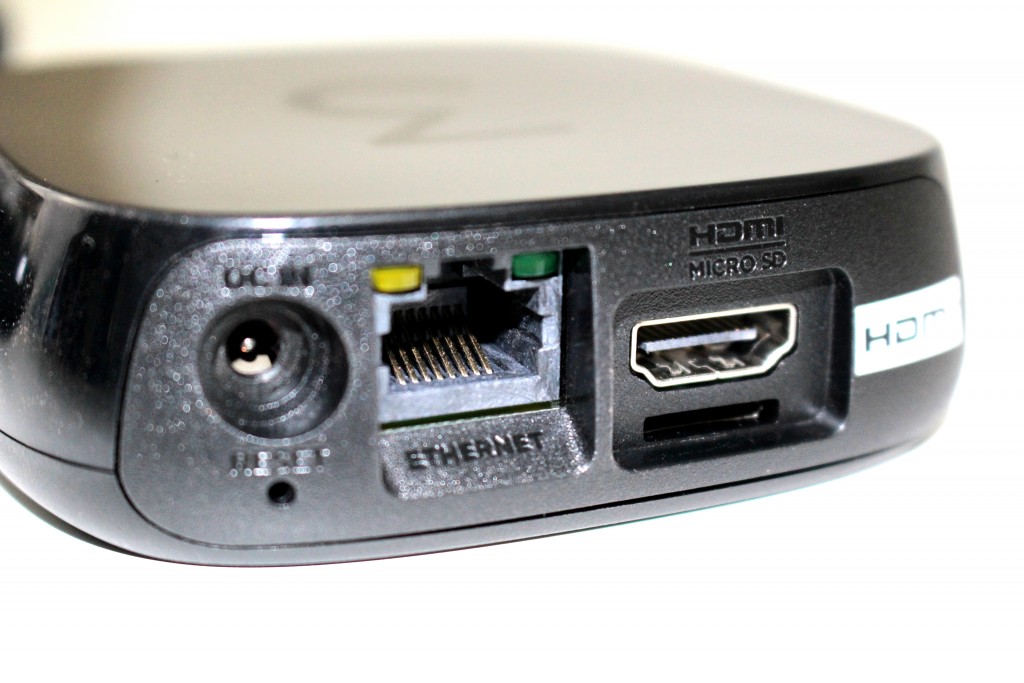 The Roku 3 must be plugged into a power outlet, but after a quick setup procedure it connects easily using Bluetooth connectivity that is incredibly reliable and doesn't require line of sight for its operation. This kind of reliability in a connection is great to have when you are like me and you like to use hardware but not see it. My Roku 3 is mounted on the back of the television and I have never had an issue connecting to the remote or accessing content.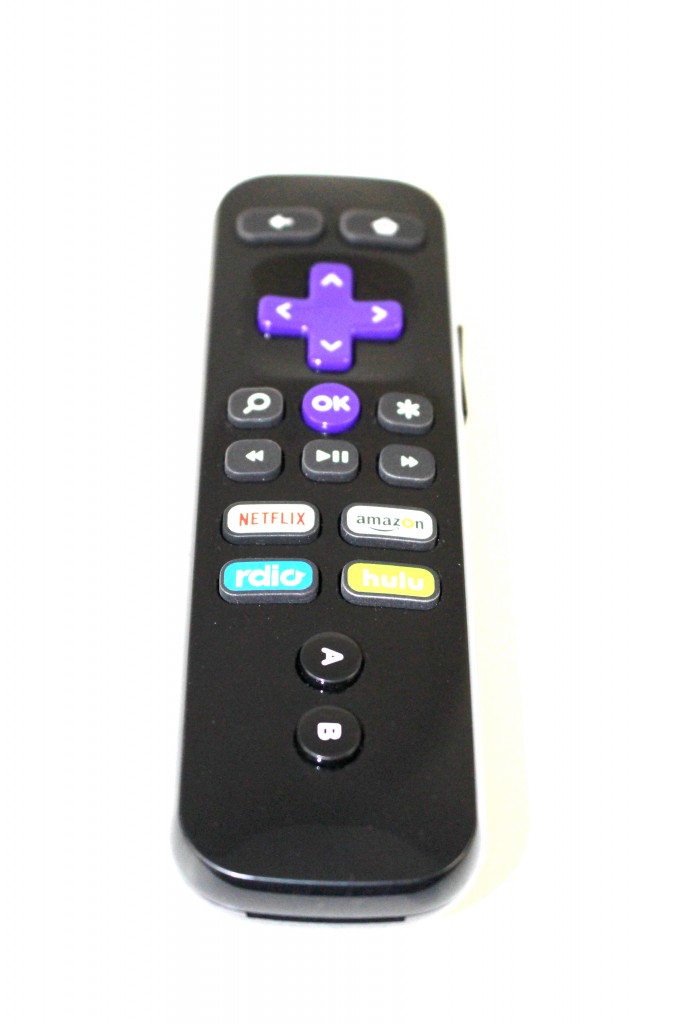 3
The remote itself is well made, if not a little on the light side. The remote does easily connect to the system, and in fact it connects and operates so well that it will at times shut off your favorite TV show because you have bumped a button by mistake. The new remotes do have a clever side-mounted headphone jack that will allow you to listen privately to whatever is broadcasting via your Roku 3 device. It also has a voice search option that is built into the remote for hands-free content searches. The remote also has the added feature of being able to act as a gaming controller when turned to landscape mode.
The Roku 3 will allow you to easily access an incredible amount of content. According to Roku you can access 2,500-plus channels and 300,000 movies, games, and 20-plus of the top streaming channels like Amazon, Netflix, and Hulu. Software is even available to turn your smart phone into a well-designed and functional remote control. You can even search for a specific title that you want to watch, and Roku will tell you all the options available for viewing that content and let you make the choice of where you would like to stream it from.
Roku has an available app that will allow you to use any Android, iOS, or Windows device to operate the Roku service. The Roku software is filled with features that include the ability to stream your own music, photos, and movies to your television. You can even stream content from a mobile phone onto any connected TVs. The application will allow you to intuitively search for content and control your Roku service. The application even has a virtual keyboard for more detailed input.
At times the Roku 3 and its corresponding software feels like it has so many features that it can be overwhelming. They offer streaming service, applications, and a connectivity that is impressive for any streaming service. The hardware is small and access is very reliable via several input devices. The services offered are near endless and offer both paid and unpaid service options to fit your budget and viewing tastes.
PROS:
Small hardware footprint
Connects easily to service
Robust services available via Roku service
Creative search options
CONS:
Menus can be confusing
Hardware has kiddish design
BOTTOM LINE


The Roku 3 is a great unit and will give you all the content you want and then some for near the same price as the competition. If you are looking for something simple to operate or with more heavy duty hardware look at one of the new Apple TV or Amazon Fire TV products.
The best video streamer
Amazing content, endless choice