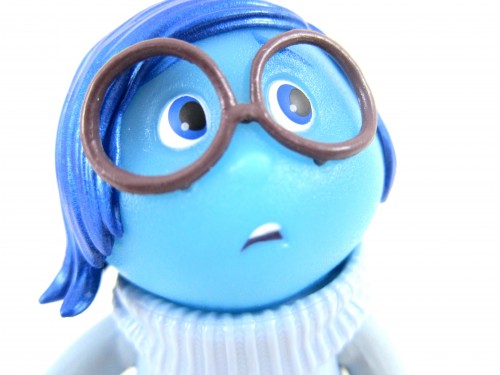 "Inside Out" Sadness Toy Review
From Disney PIXAR's Inside Out
This adorable little figure is made by TOMY and is officially for ages 4 and up.
This is based on the character Sadness from the movie Inside Out. This adorable little Sadness figure comes with her own Memory Sphere that features a key memory from the movie. Sadness has some additional features when you place her figure near the Emotions Console (sold separately): she will light up! The cute thing about the sphere is that it also has an interactive feature when used with the Headquarters. The image inside the sphere will project on the screen to show the special memory that is pictured from inside the sphere.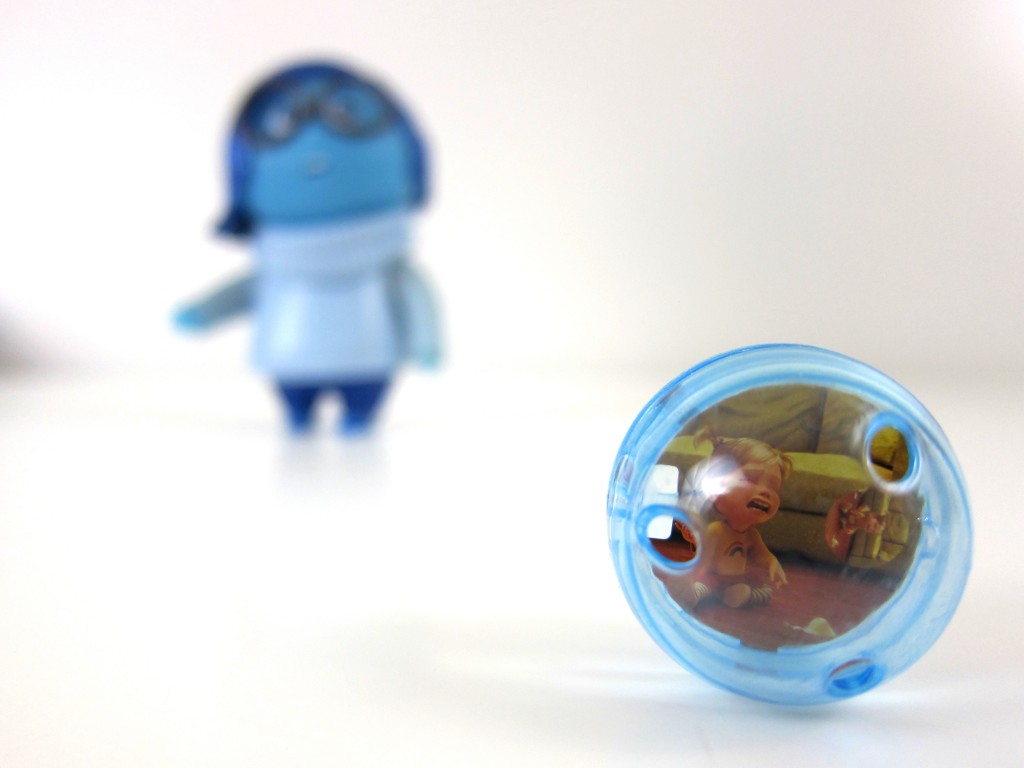 The figure is incredibly detailed and is a near-perfect representation of what you will see in the movie Inside Out. It really captures her likeness and the expression that she is famous for in the movie. She is colored in her signature shades of blue that represent her sad disposition. Her little head moves and you can raise and lower her arms, but her little legs are fixed in the best position to make her able to stand.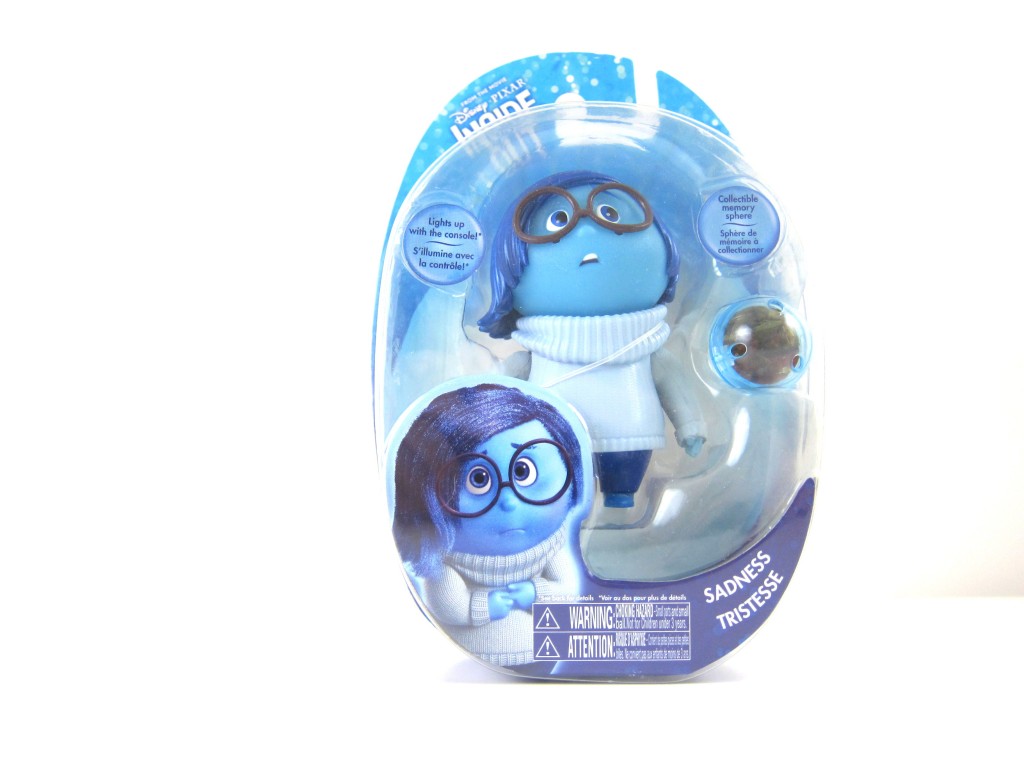 The TOMY Sadness Inside Out figure is an adorable little toy that kids both big and small will enjoy for hours. Whether you just want to play with Sadness or you want to place her on a desk to remember the whimsical movie, this figure will be a great addition to any toy box.
PROS:
Cute and very detailed figure
Lower price
Memory Sphere included
Sturdy design
CONS:
Emotions Console sold separately
Headquarters sold separately
BOTTOM LINE




It's a very cute toy and is well designed for the price. This one will allow for extra play as you add interactive pieces to your Inside Out toy collection.