Dolica AX620B100 62-Inch Proline Tripod
Full Review
by: Dave Judy
Hands down, the Dolica AX620B100 62-inch Proline tripod and ball head is one of the best budget tripods that you can buy for around the $50 mark. I can tell you that the market is overly saturated with cheap, imported tripods that are borderline incapable of even holding a camera. I have purchased my fair share of tripods that inspire me to look for my receipt and find out if I am outside of my "no questions asked" return period.
Several people who are extremely well versed in photography products all enthusiastically recommended this tripod when I started to research the budget tripod category. This kind of enthusiasm from professionals for a single product is a great indicator of a high-value product. I did some checking on this unit to see if it is as good as was described to me, and it is. Amazon reviews on this are fantastic! It has 2,176 total reviews (see Amazon reviews here) with an almost perfect five-star rating. It's hard to make 2,176 people happy unless you have a well-made product.
For the average consumer this tripod will be more than adequate for everyday use, or even for the professional that is looking for a sturdy backup tripod or a portable on-the-go tripod. The tripod is made of sturdy aluminum alloy so it weighs a mere 2.5 lbs but is rated to hold 13.2 lbs. In the package you will get a nice carrying case that when added to its semi-small size make it a great on-the-go camera tripod. The base thread is 3/8" thread, so it's great for either point-and-shoot cameras or digital SLR cameras.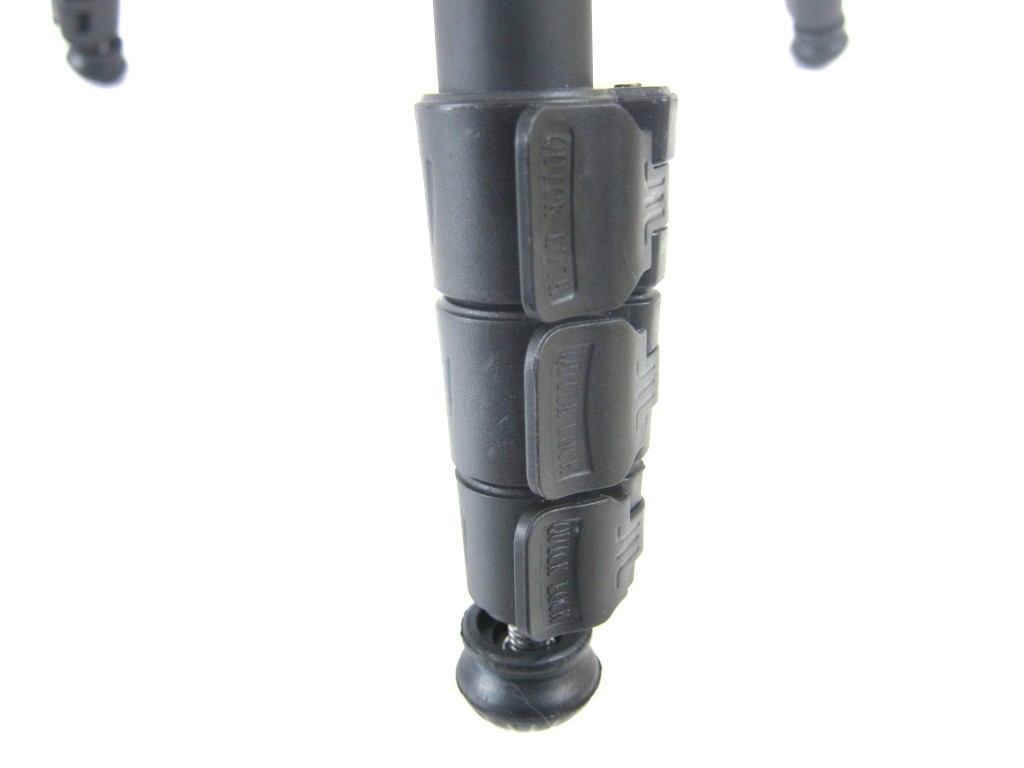 The Legs
The legs are made of aluminum alloy and feel surprisingly sturdy but still keep a lightweight feel. To counter-balance the useful lightweight design is a counter-balance hook on the bottom for adding weight to make this tripod feel even more solid. The choice to use aluminum legs make this good for using this tripod indoors or outdoors. Each leg has four sections in it and they each have several quick-release leg locks that work well and have a good positive grip when fully locked down. The tripod will extend a maximum of 60" with the height column up (51" with it down). The minimum height is 32.5" with height column down (21.5" with it down). The overall length when the unit is completely closed is 22.5" overall.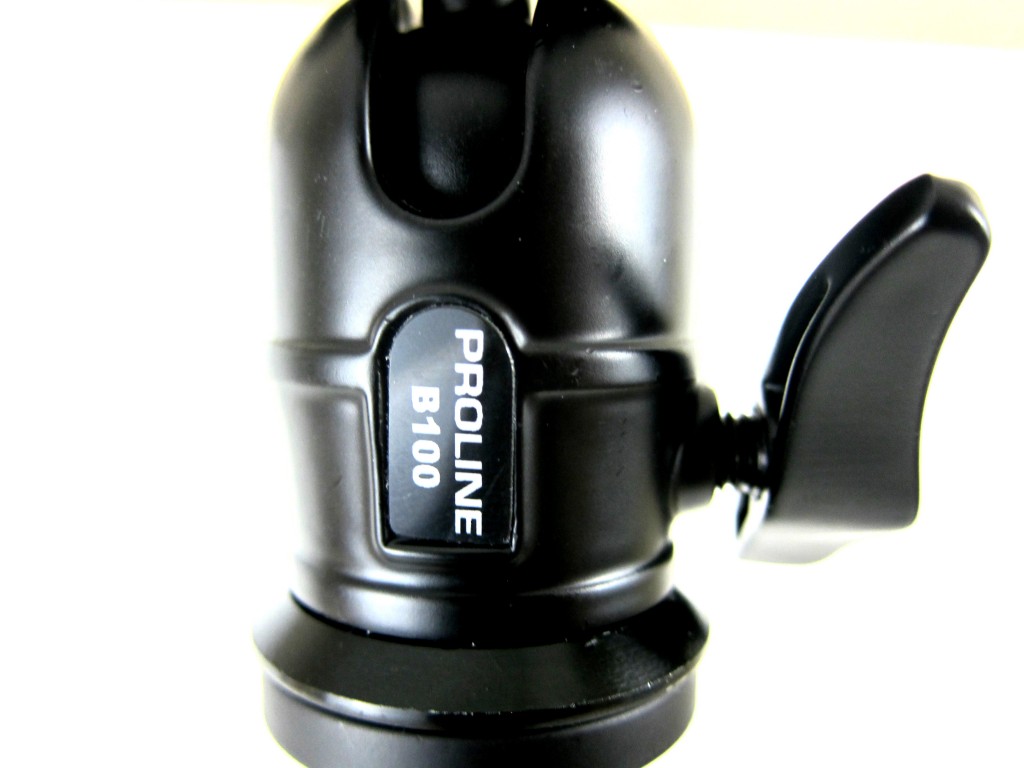 Ball Head and Column
The Dolica AX620B100 ball head is made far better than you would expect at this price point and has a lot of functionality. This is, however, not a head designed for fluid movement (used in video tripods) but is great for its intended function. It can be a little finicky and can drop the camera in a hurry if you loosen the tension screw too fast. It has a standard 3/8" head with 1/4" quick-release options that are recommended for a quick and easy switch between cameras. The ball head is very versatile and can be adjusted to do completely vertical shots and even 360-degree horizontal shots. The ball head has a twist lock on it, and when fully engaged it has a very solid lock on the camera position.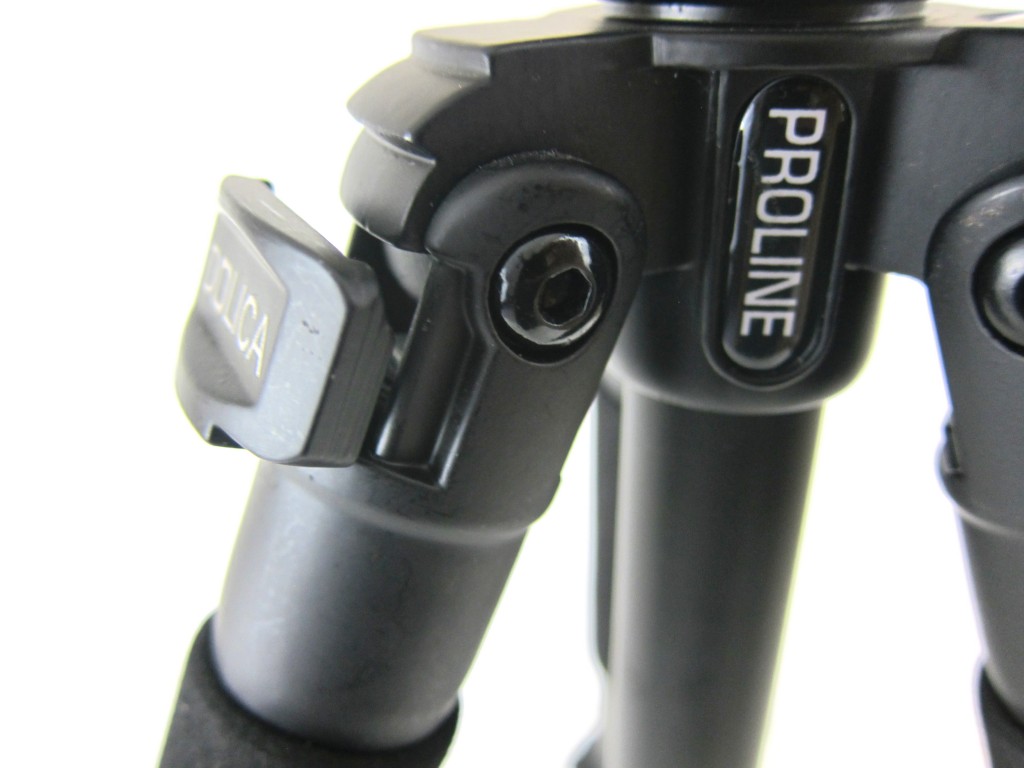 Adjustable
The unit has several options for doing great creative photography shots and even some video shooting when you use the configurable options on the ball head and the legs. The angle-locking knob will allow you to not only use this as a standard tripod but also unlock the legs to go with a completely horizontal configuration. The features don't stop at well made and inexpensive. You have tons of additional features, like a surprisingly long five-year warranty, built-in compass and bubble level, center column-locking knob, and closed-cell NBR grips (yes, that is a fancy name for foam).
This tripod has a lot to offer for the novice or even the professional, and those features listed above are all done well enough to rank this tripod as a top high-value option. It is lightweight and highly portable, and its aluminum construction is great for all weather situations. The Dolica AX620B100 is highly adjustable and capable of helping you get crazy angles for those impossible shots. The legs are very sturdy and able to be locked in at various heights and levels. The ball head is firm and may not be ideal for video but is very capable to firmly hold the camera for great camera shots. In the end, you can definitely buy a better tripod, but you will pay a considerable amount of money more to get those units.
PROS:
Price, price, and then the price!
Sturdy design
Lightweight and portable
CONS:
Ball head releases quickly
Lack of video capability
BOTTOM LINE
If you want to get the best tripod for a low-end price then you will not be upset that you bought this one. If you want a perfect camera tripod then you will need to find one that costs way more than this one.


[/vc_column_text][/vc_column][/vc_row]