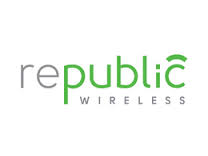 Why pay more for unlimited mobile phone service?
Who wouldn't want to gain a few hundred dollars extra every month? I am always a little taken aback every time a person tells me what they pay for their mobile service. Sure, I understand that we all have a need for mobile phone service because we have integrated mobile connectivity so completely into our day-to-day lives that we almost feel like we couldn't live without it. The real question is why we should pay so much for that service? Consumers are starting to have a lot more options for mobile service, and some at a much lower price. But for some this may be a scary thought, since cheap cost oftentimes goes hand in hand with a questionable product or service. But what if the same service you pay a premium for can be had for a third of the price? Think about it: for the price many consumers pay for their mobile service they could buy a new car, fund an IRA, save for a child's college fund, or even take an extra lavish vacation once or even twice a year.
Talk, text, and web … these three features are more than a catchphrase used in mobile advertising to sum up the service that is available to consumers for a price. These three features are the very reason that we have a mobile device. It doesn't make a lot of sense to pay double or triple the amount for a service, providing that they both would allow you to talk, text, or access the web in the same manner. Why pay more for the same service?
I have become an unsolicited evangelist for the Republic Wireless service and have used it for over a year with no issue. In late 2011 Republic Wireless officially became part of the new generation of mobile service providers. The founder of Republic Wireless claims to have started the company out of necessity. Having six kids all clambering to get mobile service at the same time caused him to ponder a better and less expensive option.
The secret to the low cost of service is that Republic Wireless uses both WiFi and cellular service to operate, and this lowers the cost for them and in turn apparently for us as consumers. Don't let this worry you, because the on-board software will handle most of the heavy lifting for you. When a WiFi hot spot is located or detected the software kicks in and makes the service hand off without the user even noticing. You will sometimes need to sign in to an available WiFi service for the first time and regularly verify the connection, but after that the Republic Wireless software will handle it.
PRICE
Republic Wireless has no contracts and will even allow a customer to switch service levels twice in a single month. The service packages have changed since the company started but still offer a highly competitive price for service and reward you with partial refunds for the service you have left over at the end of each month. This is not anywhere near as innovative as the previous plans that started at an incredible $5 a month for a WiFi-only service and an unlimited 3G package for a low $25 monthly charge.
Don't let the new price structure intimidate you, because it's not as complicated as it sounds. Let's say you sign up for the unlimited plan at the $55 price point (and let's be honest, that is not a deal and is just the going rate for service). The great part is that at the end of each month you could get a good chunk of that back as a refund. If you use your phone a moderate amount and at the end of the month you fall below certain data use metrics, then you could get back $25 of that and only pay $30. Included in the service is a tool that will even allow you to monitor your service to see where you are at with unused service and its corresponding monetary refund.
CELLULAR SERVICE COVERAGE
There may be some reasons a consumer would elect to not use the Republic Wireless service, but I don't feel that coverage would be one of those reasons. Most mobile services simply lease the cellular coverage from a major carrier and repackage it under their own name, and Republic Wireless is no different. They use the Sprint mobile network for the cellular part of their service. As one of the top providers, Sprint will obviously have great coverage, as we would expect.
This fact is a major point to consider in itself. Technically you are getting the same network service provided by the big companies but for well under the cost. You get this savings because they are selling it under a different name and at a third of the price. One would think that this would cause a mass mobile service exodus to the cheaper end of the service cost, but for some reason it doesn't. This is a mystery to me and validates that the millions of dollars that are spent on advertising are having an effect on the average consumer.
WiFi
Taking advantage of WiFi networks does take a little getting used to at first, but soon you will find it's effortless thanks to some built-in software tools. The software scans for available networks and will let you know when a new network is found or you are near one you have previously used. When you need or want to use an available network you just swipe down on the page to open WiFi options, select the network you want, and access and verify the connection. That's it, you're done.
Republic Wireless has done an excellent job creating software to take advantage of WiFi networks without disturbing the user. The software will even gently remind you that WiFi is available by greatly reducing the page loads (even with full bars on the cellular network) when a WiFi hot spot is available. This may appear to be annoying at first, but it isn't so bad when you realize this action is mutually beneficial, because a WiFi hand-off will save you considerably on data use, getting you an even bigger unused service refund.
In the spirit of full disclosure, I convinced my brother to switch services and he had a few more issues because he lives in an area that doesn't have the best coverage for the Sprint network like I have in my area. He also had a lack of WiFi options at first. In the end it did work for him just the same, but he must rely on the WiFi networks a bit more than I do. He has since also purchased a second phone and service for his teenage son.
THE PHONES
One discouraging fact is that Republic Wireless currently only offers three phone options. You will have the option of:
Motorola E 8GB only
G + 4G LTE data
8GB internal memory with removable storage options
Android™ Lollipop® 5.1
5MP tap-to-focus camera
4.5″ qHD display
Black or white with removable Motorola bands
Motorola Moto G 8GB (16GB available)
G + 4G LTE data
8GB internal memory with removable storage options
Android™ Lollipop® 5.1
5MP tap-to-focus camera
4.5″ qHD display
Black or white with removable Motorola bands  
The Moto X 16GB
G + 4G LTE data
16GB internal memory
Android™ Lollipop® 5.1
13MP tap-to-focus camera
5.2″ AMOLED full HD display
Black or white, or design your own
All of these phones are very capable phones and are considered to be one the best values for an off-contract phone that you can buy, but many consumers may not like the idea of purchasing a phone upfront or gravitating away from the more popular phones that are on the market. The phones are made to look very similar and the difference is more inside the phone than it is on the outside, with the exception of the screens themselves.
Overall Value
The new service plans are not anywhere near as appealing as the original plans that Republic Wireless offered. The original plans where so groundbreaking and outside the box that it made them the rebels of the wireless world and now a truly disruptive technology. I still feel that they are one of the best wireless services to get the price down to a reasonable cost. The problem is that with so-so technical support options, limited phone selection, and a service that is so heavily reliant on WiFi, the line is very blurred.
Again, you just need to keep in mind the reasons you have a phone. We talk on the phone, we text, and we use the web. Republic Wireless will do all three and they will do it for half the price. Overall you can't beat the service, and while the phones are admittedly not the best of the best, they are still solid, capable, and reliable phones. If you want to save on phone service and the Sprint network is well covered in your area, this is a great phone for you.
PROS:
The service is very low cost and works as well as most big name available service providers
 Service packages start as low as $25, with $40- and $55-a-month packages available with non-use refunds
 No contracts to sign
 WiFi, 3G, and 4G LTE service available for certain phones
 You can change your plan two times a month
 Highly capable Android-based Motorola phones are available at reasonable prices
 Republic Wireless offers a 30-day money-back guarantee
CONS:
 The actual pricing for the service can be confusing at times
 You must purchase your phone up front ($159 for the Moto G and $399 for the Moto X)
 Limited phone options. Currently you must use a Motorola Moto G or Moto X
 Service does rely heavily on WiFi service
 Technical support is very limited and a bit unresponsive
 Service updates happen frequently
BOTTOM LINE
The bottom line is that Republic Wireless is a low-cost wireless provider that rewards you for any unused time on your service plan. You can't get an iPhone, but you can get a highly capable Android-based phone with unlimited service. You can talk all day, surf the web, and text until your fingers fall off for very little money.